Well there may not have been much sewing this week, but I have been collecting some random facts for you...
1. People apparently lose the ability to pass through 2 sets of traffic lights and merge onto a motorway when it snows a wee bit. Then there are idiots who think the line of traffic is there for fun and tries to push in at the front, while causing traffic chaos in the other 2 lanes.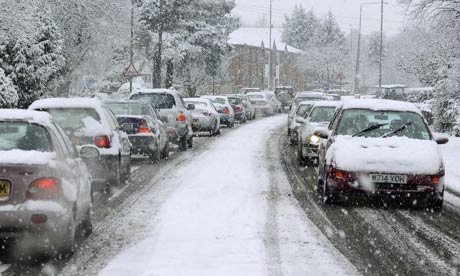 Yup, that was about all the snow there was today
2. More people attend leaving nights after work on Thursdays than Fridays. Good job I had both covered ;o)
3. You know how some people lose socks in the wash? Not me, I swear mine and my knickers multiply in the wash, I have a ridiculous pile to fold and put away (can I have an I don't wanna tantrum?!)
4. Some of my friends have great imaginations when trying to guess pixelated shapes. Others I'm slightly worried for. This is Marg flailing around on the ground BTW, the bits sticking up are her boobs...
Anyone else want to pitch in on that last one? No-one's come close ;o)
Linking up to: